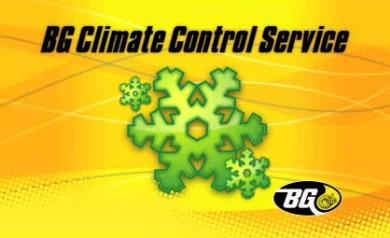 As an authorized BG service provider, 60 Minute Tune is pleased to bring you the best in preventative maintenance products provided by BG. 
Problem:
Condensation in your vehicle's air conditioning system promotes fungus, mold and bacterial growth that is blown into the passenger compartment. Add to this nauseating smell the sound of an A/C compressor making a clacking sound due to a depletion of oil.
Solution:
Clean out the air conditioning lines, evaporator and ventilator and then kill any bacteria mold or fungi. Then, deodorize the entire A/C system and the vehicle's interior. Finally, after a complete inspection for leaks and wear, our technicians will measure and replenish the oil in the compressor. The air inside your vehicle will be much cleaner and 4 to 5 degrees cooler, thanks to increased efficiency.
Benefits
Extended compressor life
Sanitized air
Give us a call today at 60 Minute Tune. Always ask your service advisor how to increase the efficiency of your vehicle and prolong it's life. Please come in and see our service team at 60 Minute Tune. Give us a call at 818.360.2277 or visit us in Granada Hills.