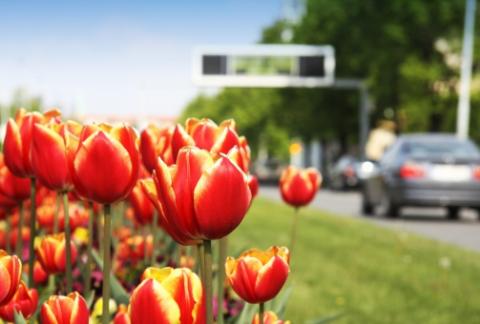 After another winter, many Americans will hit the road to find better weather on this upcoming spring break. If you are planning a road trip to a vacation destination, we recommend a pre-trip vehicle check to help you avoid the inconvenience and potential safety hazards of breaking down miles from home.
Spring time is finally here. While jumping in the car and heading out on an adventure may sound like a great idea, don't forget to make sure your car is road ready before you go. It will save you time and money and give you peace of mind.
60 Minute Tune recommends the a pre-trip checkup at our service repair facility
Our technicians will check the brake system and make sure the battery connection is clean, tight and corrosion-free.
Our technicians will check filters and fluids, including engine oil, power steering and brake and transmission, as well as windshield washer solvent and antifreeze/coolant. Dirty air filters can waste gas and cause the engine to lose power.
Our technicians will check the hoses and belts that can become cracked, brittle, frayed, loose or show signs of excessive wear. These are critical to the proper functioning of the electrical system, air conditioning, power steering and the cooling system.
Our technicians will check the tires, including tire pressure and tread. Underinflated tires reduce a vehicle's fuel economy and uneven wear indicates a need for wheel alignment. Tires should also be checked for bulges and bald spots.
Our technicians will check that the gas cap is not damaged, loose or missing to prevent gas from spilling or evaporating.
We offer complete automotive service and repair - we service all makes and models import and domestic. Your Satisfaction Is Our Top Priority! Thank you for visiting 60 Minute Tune. We appreciate our customers and always pride ourselves in always going that extra mile for our customers. After all, our success is driven by our strong commitment to customer satisfaction.
We employ ASE certified technicians certified in all areas of repair. At 60 Minute Tune we want to build the type of relationship with our customers where they feel comfortable enough to ask questions. We repair both foreign and domestic vehicles. We offer a courtesy shuttle service because we understand you have places to go rather than waiting around on your automotive repair.