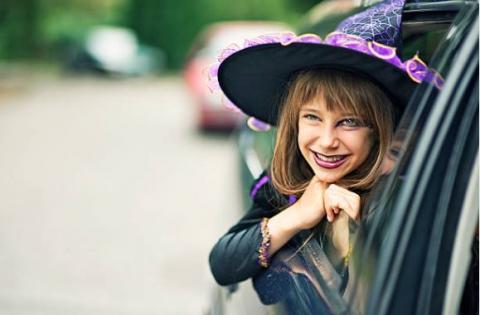 60 Minute Tune has something sweet. It's winding down to fall, and after a long summer, what a relief! With the colder weather comes the holiday season, which officially begins this month!

October 31st is Halloween night, and that means your little trick-or-treater's get to dress up for a night of fun. 60 Minute Tune would like to remind parents and kids of a few tips, so everyone can have a safe and enjoyable night!
If you're driving, make sure to be vigilant for trick-or-treaters crossing the street. If you're walking, make sure to look both ways!
Try to avoid walking in the street, if there is a sidewalk, stick to it.
If your little one is under the age of 12, make sure you join them for their fun-filled night. If you're unable to join them, make sure you know where they are. Stick to the neighborhood, a local mall, or a community sponsored Trick or Treat event.
Instead of using a face mask, try face paint or makeup, this way when kids are walking they can see straight ahead.
Glowsticks are fun for kids to use and make them more visible, too!
Here's to Halloween, we hope everyone has a fun-filled night of all treat and no trick!