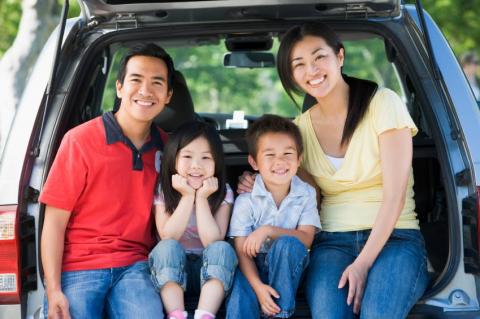 At 60 Minute Tune we truly care about your safety on the road. Use this list to ensure you are always prepared wherever the road may take you.
Screwdrivers – Phillips and flathead
Pliers
Set of good socket wrenches
Duct tape
Electrical wire tape
Electrical wire spray
Flashlight with extra batteries
Small fire extinguisher
Jumper cables
Flares or reflective devices
Tire pressure gauge

Bottled drinking water
Change of clothes
Automobile registration
Proof of insurance
Cell phone and car charger
Copy of your health insurance card
Marker and message pad
Emergency contacts
Copy of your motor club membership card
Shovel
Window scraper/brush
Window washer fluid
Sand or rock salt
Thermal packs
Energy bars
Hat and gloves
Paper towels
Disposable camera
Road maps
Important: Make sure there's a jack and a lug wrench in the vehicle and that the spare tire (if equipped with spare) is inflated to its proper pressure. See the Owner's Manual for recommended tire pressure numbers.